AquaShield™
Diver Detection Sonar (DDS)
AquaShield™ is a high-performance Diver Detection Sonar (DDS) system. It is designed to provide permanent underwater security for high value coastal and offshore assets such as Naval Bases, Ports, Oil & Gas Terminals, Offshore Platforms, Underwater Pipelines and Cables, Nuclear Power Facilities and canals.
The AquaShield™ DDS – Diver Detection Sonar supports long range of detection for all types of underwater threats including Divers using Rebreathing Apparatus, Scuba Divers and Unmanned Underwater Vehicles (UUVs). The AquaShield™ architecture is modular to allow maximum flexibility in its deployment and installation. The system offers three sector coverage configurations: 120⁰, 240⁰ and 360⁰. All configurations cover the entire relevant water column.
The system supports fully automatic operation – from detection, through tracking to classification and alert – and thus eliminating the need for a well-trained sonar operator. Its advanced signal processing algorithms ensure the desired combination of very high Probability of Detection (PD) with very low False Alarm Rate (FAR).
The AquaShield is built to last! It is designed to stay under the water for long periods of time with very little maintenance required. It is extremely robust and reliable and can even withstand the detonation of a standard underwater charge (200 gr TNT) at a range of 5 meters.
The AquaShield™ is in operational use at many sites around the world; serving leading navies, coast guards, energy companies, port authorities and VIPs. The AquaShield has an excellent track record in providing reliable underwater security in warm and cold water alike.
AquaShield™ DDS – Diver Detection Sonar – high-performance Diver Detection Sonar:
Superior Performance – long range of detection for even the weakest targets
Detection of All types of threats: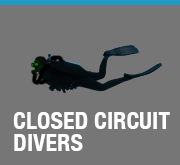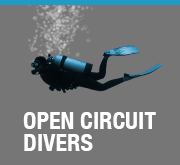 Fully automatic – detection, tracking, classification and alert are all done automatically by the system
High probability of detection (PD) – the system's offers very high probability of detection for even the weakest of targets.
Low false alarm rate (FAR)
Real time and continuous monitoring for more than 1,000 sonar contacts simultaneously
Modular design for optimal system coverage with the ability to combine multiple underwater units: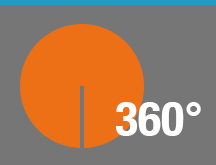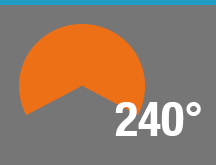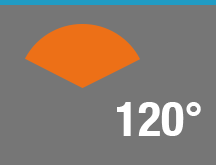 Proven in the water – Since 2007
Reliable and robust – 24/7/365 in all weather and water conditions
Best price/coverage ratio
Low cost of maintenance and ownership
User friendly HMI
Easy integration with other sensors and Command and Control (C&C) systems
The AquaShield™ DDS – high-performance Diver Detection Sonar offers the following detection ranges:
Detection of Open Circuit Diver (SCUBA) – 1000 m
Detection of Closed Circuit Diver (re-breather) – 700 m